Struggling to stay motivated during lockdown?
Are you back on court, but want to learn more about your own game?
Do you want a clear fitness programme that complements your tennis?
If you´ve answered yes to any of those questions, let us help!
SotoTennis Academy has created a fun, engaging programme for club/school level players aged 12-16 as well as competition level players aged 10-12. 
How will the 21 Day Challenger programme help you or your child?
You will get fitter through daily routines.

You will learn and hone your tennis skills.

You will develop a clearer understanding of the mental and tactical side of the game.

You will gain a clearer understanding of what mental toughness is and strategies to help train this.
You will be given technical insights and tips into how to volley like a top pro player.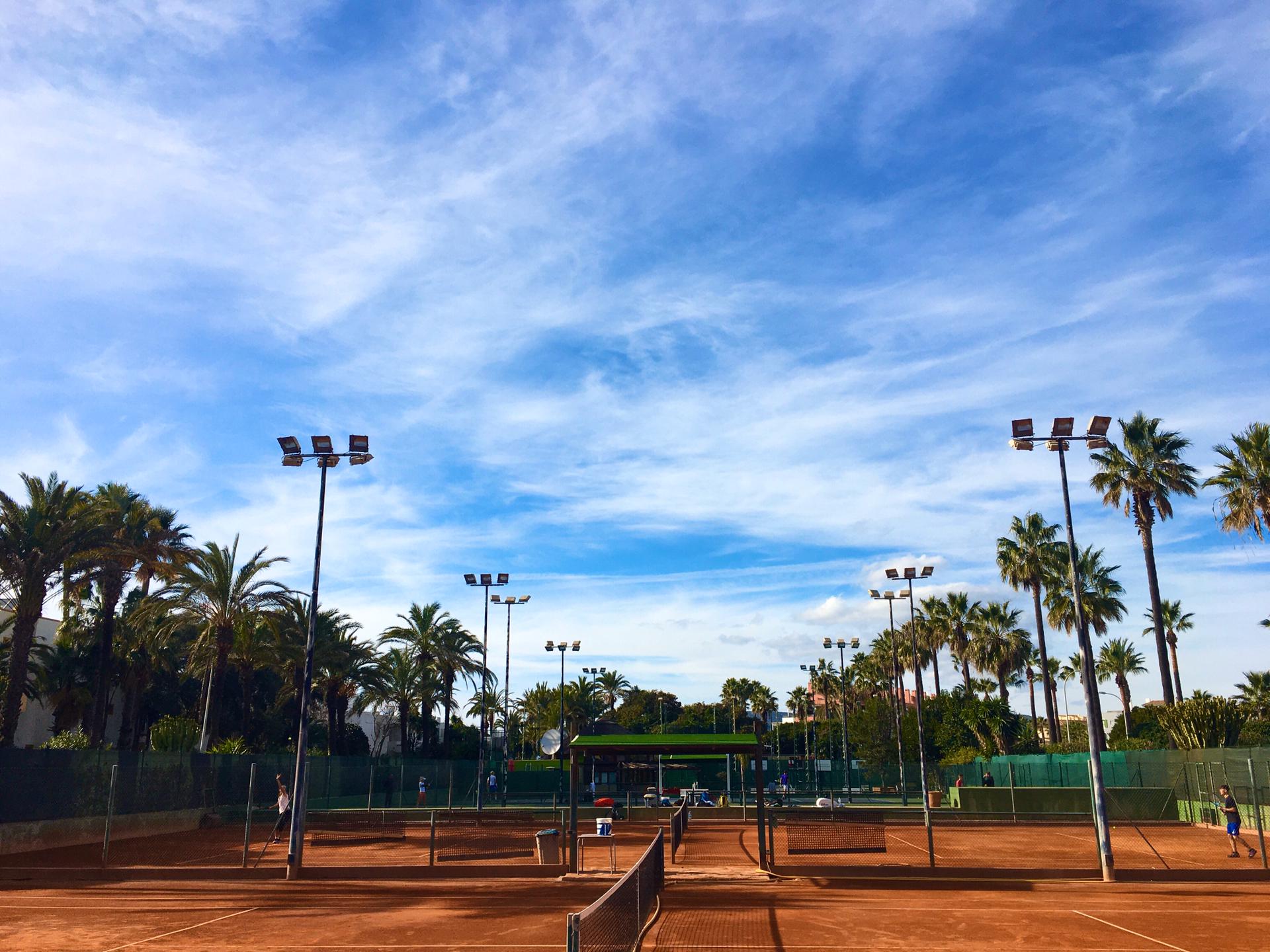 Struggling to stay motivated?
You will be given 3-4 hours per day of physical, tactical, technical and mental sessions to help you continue to develop your game at your own pace.
The sessions are broken up into:-
Drills

Video tutorials

Printable Worksheets

Games and quizzes
The sessions are designed to help develop your skills in all areas of your tennis.
What players are saying...
"I've been using STA's online programme whilst in lockdown and it's something I would highly recommend to any player looking to develop themselves during these uncertain times.
I feel it's massively kept me motivated as I know I'm becoming a better tennis player, although I can't get on court at the moment. The visualisation exercises have been so beneficial and the attention strengthening exercises too. The tactical work has allowed me to really lock down on my identity /game style, whilst at the same time learning some key stats/data about the professional level."
Ali Collins, Professional Tennis Player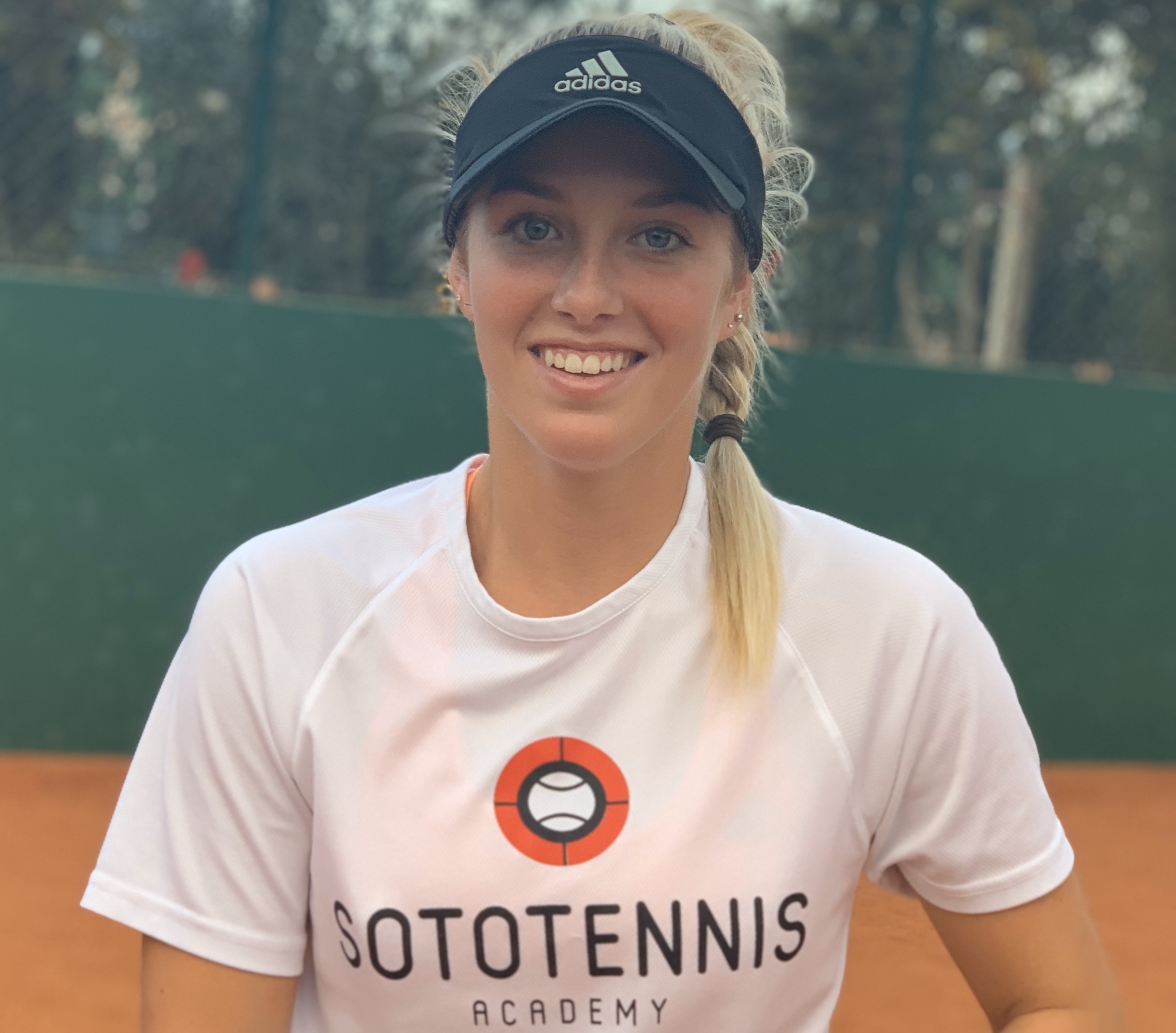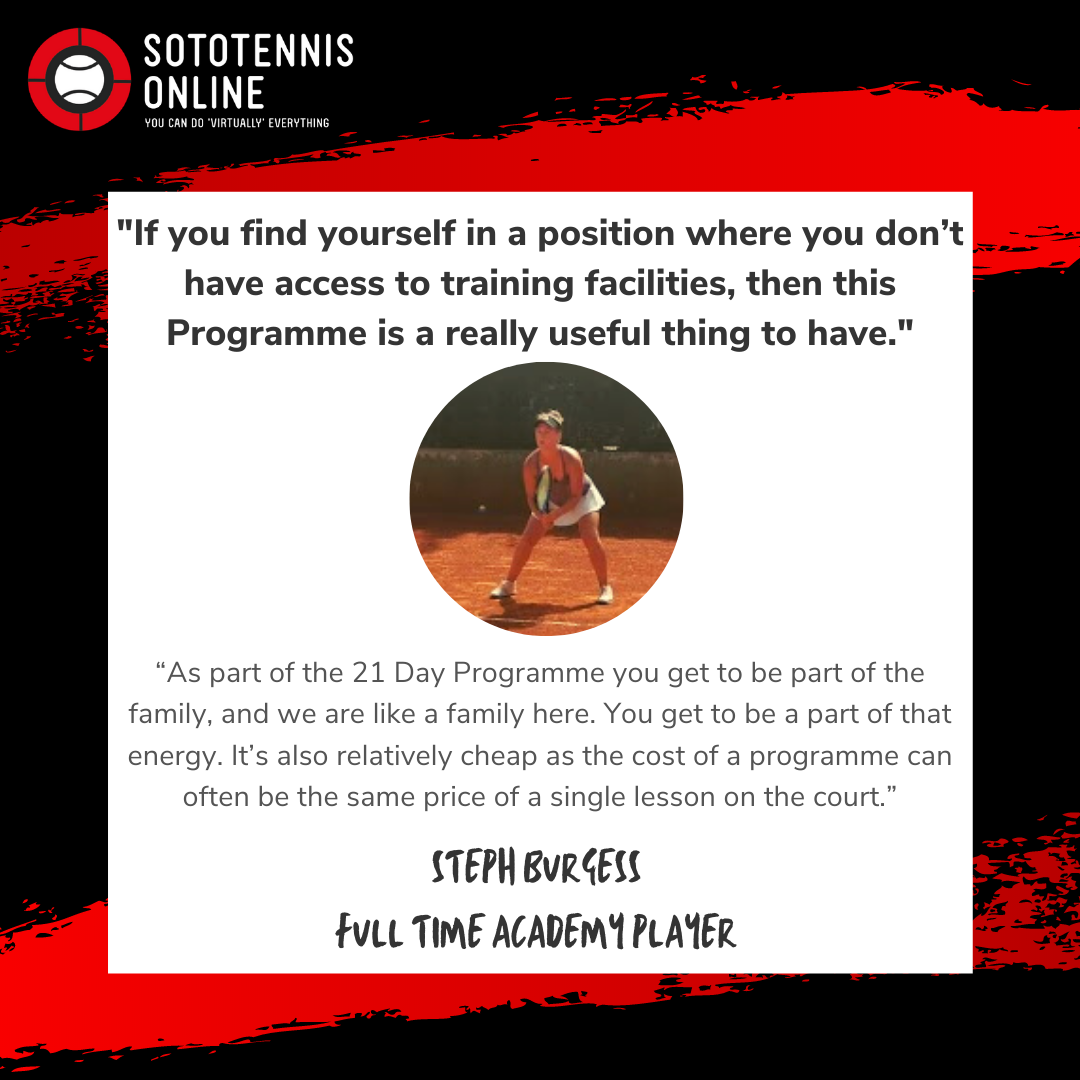 Work through the programme from home at your own pace
The programme offers flexibility, as well as personalised support from our International coaches at SotoTennis Academy.
They´ve created this programme along with Dr Anthony Ross from Mentally Tough Tennis. He is a world leader in Sports Psychology and will help you develop and sharpen your mental skills and mental toughness.
His work over the years has proven to increase win percentage by 20% with players who have worked with him.
Prefer to try some of the programme before you enroll?
Sign up here to receive the first 2 days of the programme for FREE!